AKUMULATORY WYSOKONAPIĘCIOWE
HV2600
HV2600 to wysokowydajne, skalowalne moduły do przechowywania danych w akumulatorach. Modułowa konstrukcja pozwala na maksymalną elastyczność, dzięki czemu nadają się do szerokiego zakresu zastosowań magazynowych. Dodatkowe akumulatory można instalować szeregowo, co pozwala uzyskać maksymalną pojemność magazynową 20,48kWh. Instalacja jest łatwa dzięki rozwiązaniu plug and play, które może zaoszczędzić cenny czas instalatorów.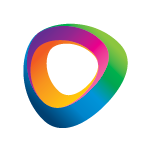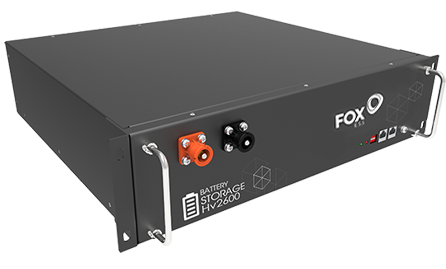 SYSTEM MODUŁOWY
2,56kWh battery units.
01
SKALOWALNE
System rozbudowywalny do 20,48kWh.
02
DŁUGI CZAS UŻYTKOWANIA
Więcej niż 6000 cykli.
03
WYSOKA WYDAJNOŚĆ
Efektywność ładowania/wyładowywania 98%.
04
ŁATWA INSTALACJA
Rozwiązanie plug & play.
05
SZEROKA TOLERANCJA TEMPERATURY
Temperatura pracy od -10 do 50°C.
06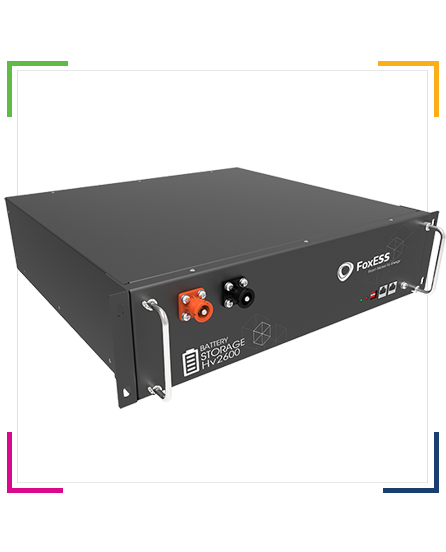 DOSKONAŁA WYDAJNOŚĆ
Fox ESS
BATTERIES
GŁĘBOKOŚC WYŁADOWANIA
90%
WYDAJNOŚC WYŁADOWANIA
>95%